What is a Root Canal?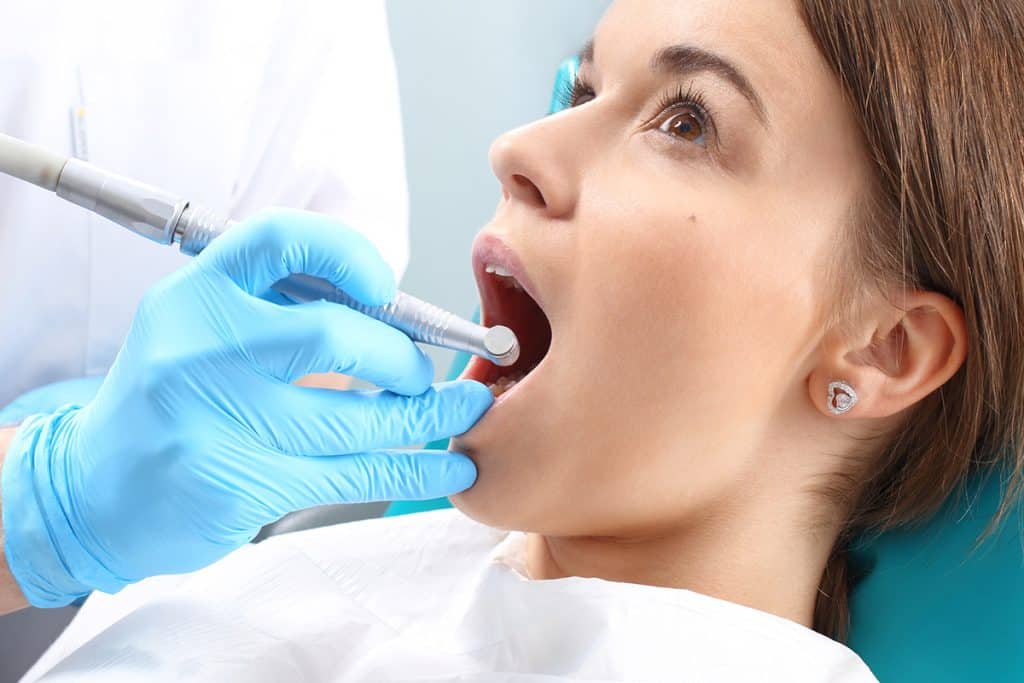 A root canal, more commonly referred to as root canal therapy, is a procedure used to treat an infected tooth or a tooth that is at risk of infection. If you have a toothache or a cracked tooth, you may need root canal therapy.
What the Procedure Entails
A root canal is named for the part of the tooth that receives this treatment. The inner portion of a tooth is called the root canal. It contains the dental pulp, which is made up of soft tissue, blood vessels, and nerves. The dental pulp is an integral part of the development of the tooth, but once the tooth is full grown it is no longer needed.
During a root canal procedure, the root canal is accessed through a hole made in the crown of the tooth. The dental pulp is completely removed and the root canal is flushed out to remove any bacteria and infected tissue. The root canal is then filled with a rubbery substance that replaces the dental pulp and is not susceptible to infection. In most cases the tooth will need to be covered with a crown following a root canal.
Benefits of Root Canal Therapy
Root canal therapy provides many dental health benefits:
Save the tooth. When performed at the right time, a root canal can most likely save a tooth, allowing the natural tooth and root to remain in place.
Relieves pain. An infected tooth can be extremely painful. But a root canal relieves the pain by treating the infection and removing the nerves from the inside of the tooth.
Stops infection from spreading. An infected tooth can quickly spread to the tissues around the tooth and the nearby teeth. Treating an infected tooth with a root canal as soon as it is detected can prevent the infection from spreading.
Prevents reinfection. By filling the root canal of the tooth with new material that is not susceptible to infection, it prevents the tooth from being reinfected.
Can save an at-risk tooth. A tooth that is cracked, chipped, or severely decayed in a way that potentially exposes the dental pulp to bacteria, is at risk of infection. A root canal can be done proactively to prevent infection and save the tooth.
Am I a Good Candidate for Root Canal Therapy?
If you have a toothache, you most likely have an infected tooth, which makes you a good candidate for root canal therapy. If you have a tooth that is cracked, chipped, or has a deep cavity, you may also benefit from a root canal to prevent a painful toothache. A brief evaluation by a dentist or endodontist can determine whether or not root canal therapy is the right solution for you.
Is a Root Canal Painful?
The idea that a root canal is painful is a myth. Local anesthesia is used to numb the area so that no pain is felt during the procedure. We use GentleWave® technology to make root canal therapy even easier and more effective. If you are anxious about dental procedures, sedation options are available to help you feel more relaxed on the day of your appointment. Dental anxiety is something many people struggle with. It can be severe enough to prevent some people from getting the dental care they need. Please discuss your concerns with us so that we can provide the appropriate assistance.
Forest Lake Endodontics Provides Root Canal Therapy
Forest Lake Endodontics specializes in the diagnosis and treatment of conditions affecting the dental pulp. We provide a relaxing, comfortable environment where you can get the treatment you need to relieve your pain and restore the health of your teeth. Our services include root canal therapy, endodontic retreatment, apical surgery, and many other essential endodontic services.
To learn more, call 651-464-9888 today to schedule or request an appointment.
Recent Posts
Contact Us
Forest Lake Endodontics
1420 Lake Street S. Suite 200a
Forest Lake, MN 55025
Monday | 8am - 5pm
Tuesday | 8am - 5pm
Wednesday | 8am - 5pm
Thursday | 8am - 5pm
Friday | 8am - 3pm
Saturday | Closed
Sunday | Closed