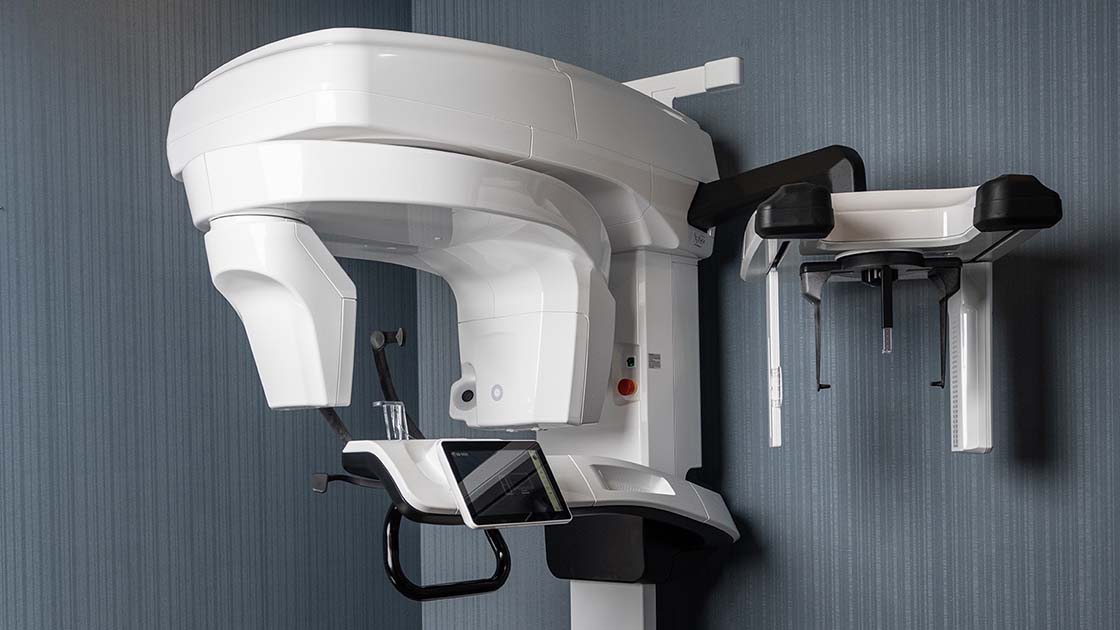 Forest Lake Endodontics performs CBCT scanning in Forest Lake, MN. Call
651-464-9888
to learn more or to schedule an appointment.
What Is CBCT Scanning?
Cone Beam Computer Tomography (CBCT) scanning, is the dental equivalent of a medical CT scan. The imagine machine rotates around the patient's head, collecting hundreds of images in less than a minute. From these images, it can create a highly-detailed digital 3D image that will allow endodontists to view your teeth and surrounding tissues from all different angles.
With just one CBCT scan, your oral health needs can be assessed, diagnosed, and organized into a treatment plan. It provides an avenue to an incredibly high level of dental care.
Benefits of CBCT Scanning
Fast and painless imaging
High-quality, detailed images for accurate diagnosing
Provides images of soft tissues and bone
Low amounts of radiation
Are You a Good Candidate for CBCT Scanning?
Patients who require oral health treatment - especially those involving the soft tissue, nerves, or bone - are good candidates for CBCT scanning.
While these scans are safe for the majority of patients, it is advised that women who are pregnant or may be pregnant should avoid them. For addressing a wide array of oral health concerns, this method of imaging is highly effective at diagnosing conditions and determining treatment.
Why Choose Forest Lake Endodontics?
Technology and dentistry go hand-in-hand and are always evolving. So, to get the most advanced treatment, you need to seek out an endodontist that evolves with them. That is exactly what you will find here at Forest Lake Endodontics.
We always want to provide patients with the most positive, pain-free experience and we have the tools and technology, such as CBCT scanning, to make it happen. When combined with our friendly, compassionate staff - your experience here will be unlike any other.
FAQs
How long does a CBCT scan?
The amount of time it takes to do the actual scan is about 12 to 28 seconds. CBCT scanners work quickly to gather images and create a 3D image.
Yes, absolutely. They provide less radiation than medical CTs - and it is considered to be well within the safe range.
Does the CBCT scanner enclose you?
No. The scanner is open-facing and only encircles your head. The entire body is free and most patients with claustrophobia find this experience to be rather easy.
To learn more or to schedule an appointment, call
651-464-9888