What Can I Eat After A Root Canal?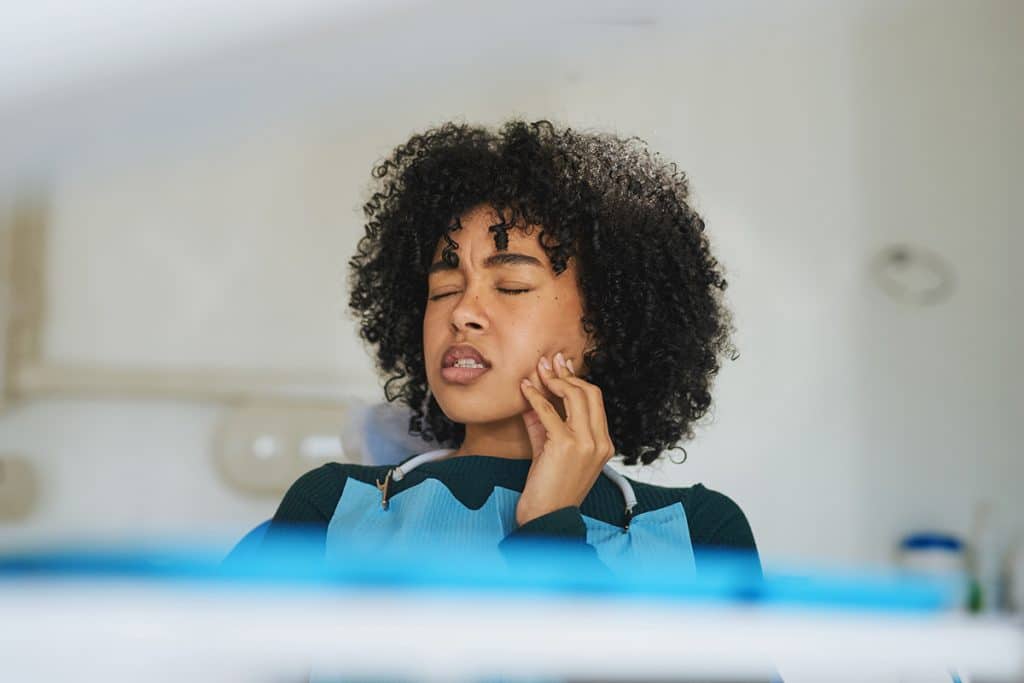 Root canals can save your natural tooth from extraction due to decay or trauma. Today, getting a root canal from a qualified endodontist can be an easy, pain-free procedure. However, your tooth may be tender or sore for 2-5 days after the local anesthetic wears off. Root canal patients need to know what they can eat to avoid aggravating their teeth.
Soft foods that require little chewing are best after getting a root canal, if the area is sore. These foods will nourish you and speed up healing while keeping pressure off the affected tooth.
This blog article recommends specific foods you can safely eat after your root canal and others you should consider avoiding.
Root Canal Basics
Teeth may need root canals due to excessive decay or dental trauma. A root canal relieves dental pain by clearing infected pulp from the tooth's interior.
To perform a root canal, the endodontist uses a local anesthetic to make the procedure pain-free. Next, they open the crown of the tooth. They clean the inflamed material from the crown and root, getting into the complex canals and treating the infection if necessary.
After resolving the infection, the endodontist refills the tooth with gutta-percha and reseals it to keep out saliva and food. In most cases, you will receive a temporary crown until your dentist can make a permanent crown.
Foods to Eat After a Root Canal
Choose foods that will provide balanced nutrition while keeping your teeth comfortable. Some suggestions include the following:
Smoothies
Yogurt
Milkshakes
Juice
Ice cream, unless you have cold sensitivity
Smooth soups
Scrambled eggs
Soft fruit like peaches, applesauce, mangoes, and bananas
Pudding
Cottage cheese
Cooked vegetables
Cooked fish
Tender meats
Soft bread
Cooked pasta
Hummus
Create meals featuring proper amounts of protein, fiber, carbohydrates, and vitamins to keep your strength up and promote healing.
Foods and Beverages to Avoid
Hot-temperature food for the first 24 hours
Spicy food for several days
Alcohol while taking pain medications
Within a few days, your tooth should feel better and gradually allow you to return to your regular diet.
Use Caution With Temporary Crowns
Eat with caution if you have a temporary crown on the tooth that received a root canal. Chew hard, crunchy, or sticky foods on the other side of your mouth, or avoid them entirely until you have your permanent crown. Temporary crowns are easy to dislodge, and extra dental trips to replace them can be a nuisance.
Call Forest Lake Endodontics
Root canals can often be pain-free, but your tooth may be tender/sore after your root canal procedure. Use these guidelines to plan your diet and speed up your recovery.
Contact our office if you have questions about healing after your root canal procedure. You can also refer to our post-operative instructions.
Call us at 651-464-9888 for assistance or to make an appointment.
Recent Posts
Contact Us
Forest Lake Endodontics
1420 Lake Street S. Suite 200a
Forest Lake, MN 55025
Monday | 8am - 5pm
Tuesday | 8am - 5pm
Wednesday | 8am - 5pm
Thursday | 8am - 5pm
Friday | 8am - 3pm
Saturday | Closed
Sunday | Closed