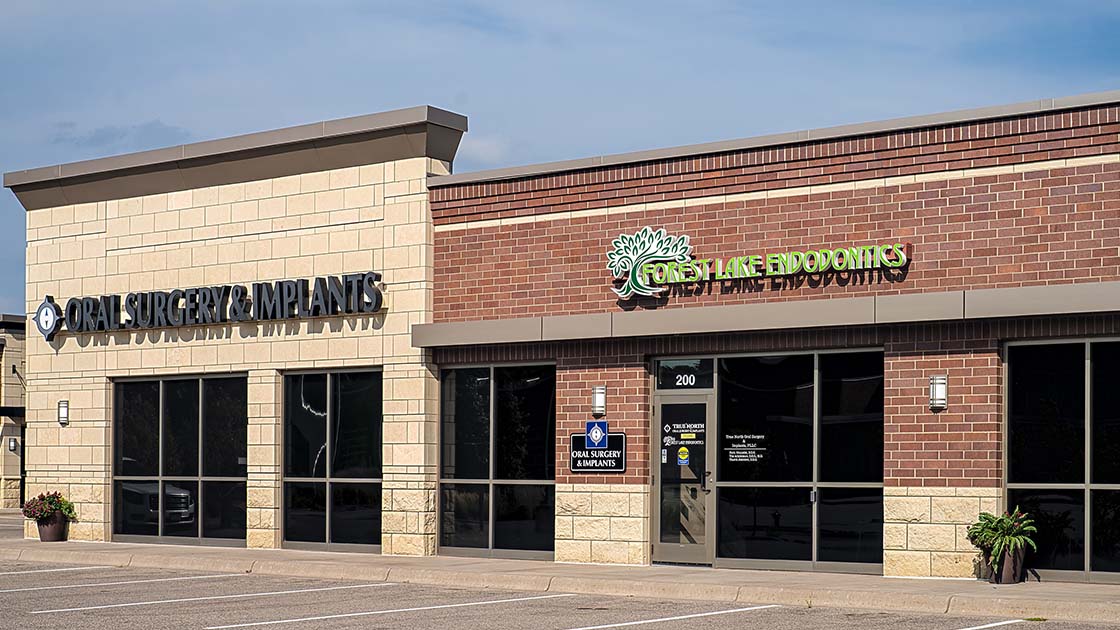 Welcome to Forest Lake Endodontics
Forest Lake Endodontics is your preferred provider for dental pain and dental infection management.
We look forward to having you as a patient and thank you for selecting us for your endodontic treatment. We provide endodontic treatments, endodontic surgery, GentleWave, and on-site 3D scans in the Forest Lake, MN, area. We focus on the needs of each patient to provide a comfortable patient experience in a relaxing and modern environment.
Thank you for trusting us with your care!