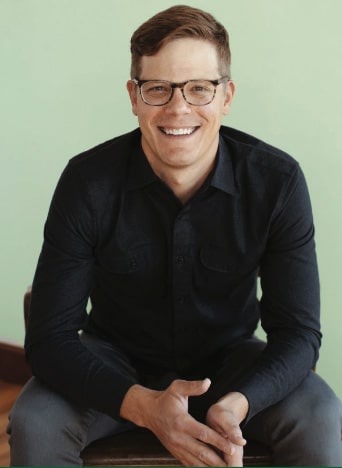 I was born in southeastern South Dakota where I grew up around my father's small-town dental practice. Majoring in Biology and Biochemistry at University of Nebraska-Lincoln, I was awarded a United States Air Force (USAF) Health Professions Scholarship and earned my D.D.S. from the University of Nebraska Medical Center College of Dentistry. Upon graduation, I was commissioned as a Captain in the USAF Dental Corps and completed the Advanced Education in General Dentistry residency at the 55th Dental Squadron, Outt Air Force Base – Omaha, Nebraska. While stationed at Kadena Air Force Base, I practiced all facets of dentistry as a member of the 18th Dental Squadron on the beautiful sub-tropical island chain of Okinawa, Japan. During my time by the East China Sea and Pacic Ocean, I developed a love of photography and obtained my advanced open-water SCUBA certication. I also completed an advanced general dentistry clinical preceptorship program and served as the executive ocer for the 18th Medical Group, one of the largest outpatient medical facilities in the USAF medical service. I completed active-duty military service with a nal year as a member of the 377th Dental Squadron – Kirtland Air Force Base, Albuquerque, New Mexico – separating with an honorable discharge in the rank of Major.
Following six years of general dentistry practice, I received my advanced specialty training certicate in endodontics and a Master of Science degree from the University of Minnesota, where I published my research thesis on utilizing MRI for tooth crack/fracture detection in the Journal of Endodontics. For the past six years I have been a partner and owner at Endodontic Specialists of Colorado – in Colorado Springs. Having passed both my written and oral national board exams, I am board-eligible and on target to soon achieve diplomate status from the American Board of Endodontics.
I am an active specialist member of the American Association of Endodontists, American Dental Association, Minnesota Dental Association, Saint Paul District Dental Society, and Forest Lake Endodontics Study Club.
In my spare time I enjoy a variety of outdoor activities, but nothing beats cheering on my beloved Minnesota Gophers, Twins and Vikings! My wife Alison and our two young sons, Henrik (9) and Louie (3) are beyond thrilled to be "back home" in beautiful Minnesota near close extended family and life-long friends.