How Can You Tell If Your Tooth Is Cracked?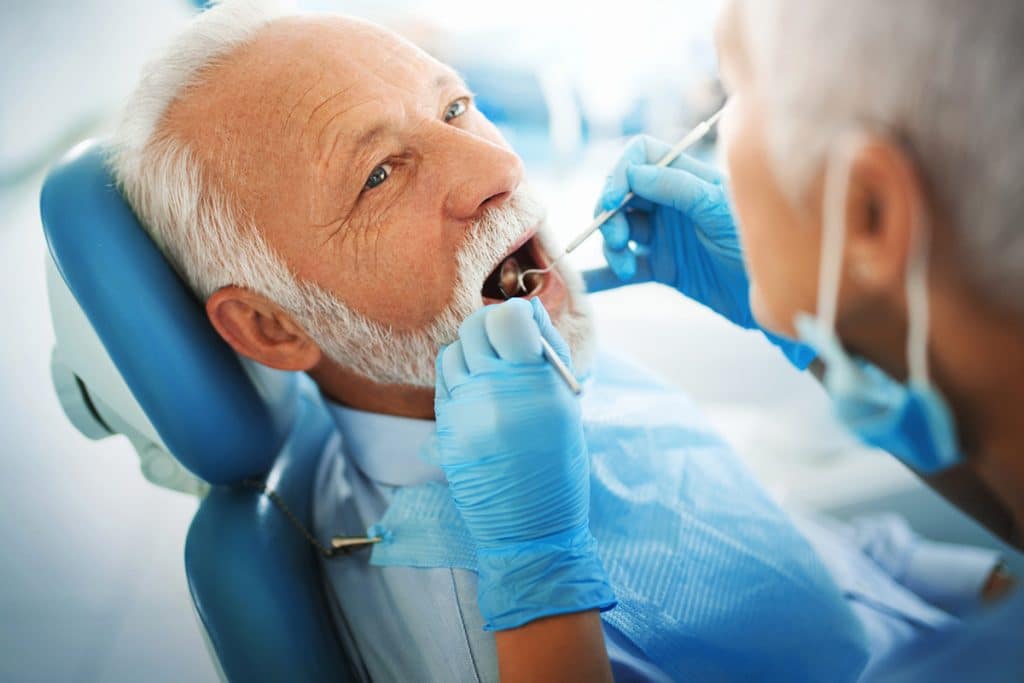 Cracked teeth often have obvious causes (accident, trauma to the face, fall, sports injury) and must be treated by an endodontist immediately, or the tooth is at risk of being lost. But, in other cases, patients don't know they have a cracked tooth until they receive a diagnosis from their dentist. Unfortunately, symptoms of cracked teeth mimic other conditions, so you'll need to see a dentist ASAP for an accurate diagnosis and to begin your treatment. Read on to learn about the signs, symptoms, and treatments for cracked teeth.
Symptoms of a Cracked Tooth
Discomfort is the leading symptom of a cracked tooth. If you develop any new onset of pain in a tooth, it's time to see your dentist. Other symptoms of cracked teeth include pain when chewing, and new onset of sensitivity to hot or cold foods or beverages.
Swelling around a tooth, sharp, shooting, or throbbing pain, bad taste or breath, and sore neck glands are also some symptoms of a cracked tooth that may have become infected.
Treatments for Cracked Teeth
Small cracks in teeth may be treated by a general or family dentist. They may be able to use dental bonding to reattach a small portion of a tooth that has chipped entirely off the tooth. In many cases, a small crack may be treated with a filling. Other fractured teeth may be protected with a crown.
However, when a tooth is severely cracked or when an infection or tooth decay has reached the interior of the tooth, you'll need to be treated by an endodontist. Depending upon the location and severity of the fracture, your endodontic treatment options may include:
Root canal. Severe fractures in the nerve above the gum line can be treated with a root canal. During a root canal, your endodontist will clean out any debris, decay, and infection inside the tooth, and reshape the canals of the tooth where the pulp resides. They may apply medication to the interior of the tooth to prevent infection from returning. The tooth will then be covered with a crown.
Extraction. If a tooth has fractured beneath the gum line and below the height of bone, the tooth cannot be restored and will need to be extracted.
Another type of tooth fracture is possible, though it is less common. Known as a vertical root fracture, this type of fracture begins at the root of the tooth and extends upward, beneath the gum line. In some cases, your endodontist may be able to save your tooth by removing the fractured portion of the root during endodontic surgery.
Is it Better to Pull a Fractured Tooth or Have a Root Canal?
It is always in your best interest to preserve your natural tooth with a root canal wherever possible. Your teeth are essential for speaking and chewing.
But beneath the gumline is the equally vital tooth root. The roots of your teeth keep your jawbone strong. When you extract a tooth and its root, the jawbone begins to recede. This can alter your facial structure, and make chewing and speaking difficult. Missing teeth also cause many people to suffer from problems with self-confidence.
In sum, it is always better to treat a fractured tooth with a root canal than to pull the tooth.
Emergency Treatment for Cracked Teeth in Forest Lake, MN
If you've suffered an emergency or accident that has resulted in a cracked tooth, contact Forest Lake Endodontics at 651-464-9888 for priority treatment. If your dentist has referred you for a root canal to treat a fractured tooth, you are welcome to request an appointment online and our staff will be in touch soon to confirm your appointment.
Recent Posts
Contact Us
Forest Lake Endodontics
1420 Lake Street S. Suite 200a
Forest Lake, MN 55025
Monday | 8am - 5pm
Tuesday | 8am - 5pm
Wednesday | 8am - 5pm
Thursday | 8am - 5pm
Friday | 8am - 3pm
Saturday | Closed
Sunday | Closed